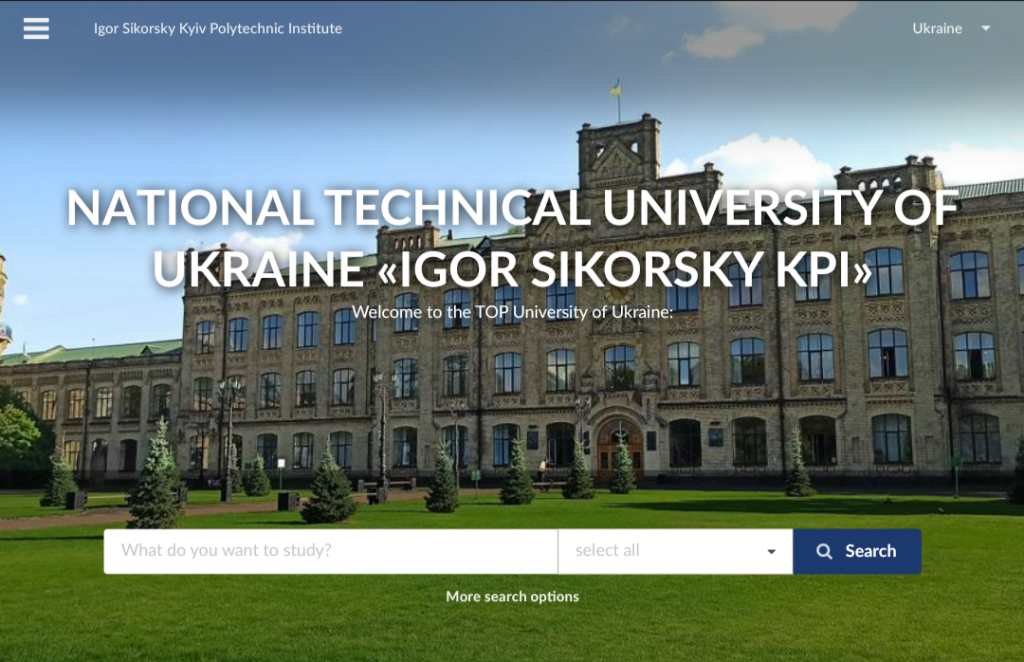 To find information about admission to Igor Sikorsky Kyiv Polytechnic Institute, schedules, applicant requirements, entry conditions, and necessary documents:
Terms of admission

👈
How to get invitation?

👈
---
Igor Sikorsky KPI invites students to study at educational levels:

Bachelor's Degree
Master's Degree
Ph.D. & D.Sc.
---
EDUCATIONAL ORGANIZATION
The university provides training to qualified specialists at all possible levels of higher education which are competitive in the national and international labor markets and can participate in different enterprises of all ownership forms, scientific and educational institutions, public authorities, and management workers, creating conditions for the fulfillment of personal potential and the development of creative skills.
The forms of higher education are:
Institutional (full-time, correspondence, distance, online);
Dual
The language of the educational process at the university is Ukrainian, but there is also possible English-language teaching for foreign applicants if there is a possibility of formation educational groups.
15 faculties and 8 institutes provide educational services. Learn more about structural units:
---
EDUCATIONAL PROGRAMS
The university implements educational-professional and educational-scientific programs in accordance with the standards of higher education.
Educational programs determine the list of main components and the logical sequence of their study, contain information on the number of ECTS credits, as well as guidelines for obtaining high-quality knowledge of applicants according to their degree.

A list of educational programs can be found on the site: https://forea.kpi.ua/en/information-packages-of-faculties-2/information-packages-of-faculties/
The number of educational programs is 392.
Joint educational centers with international companies play an important role in the educational process.

By developing cooperation at this level, we allow our own students to master new skills from interesting and useful resources.

The university has already deployed a considerable number of structures beneficial to students, which affect not only the internationalization of our university into the international space but also help the students to outline their own guidelines and find the right place.

Igor Sikorsky Kyiv Polytechnic Institute graduates become heads of world-famous successful companies, and we hope future students will not lower this bar.