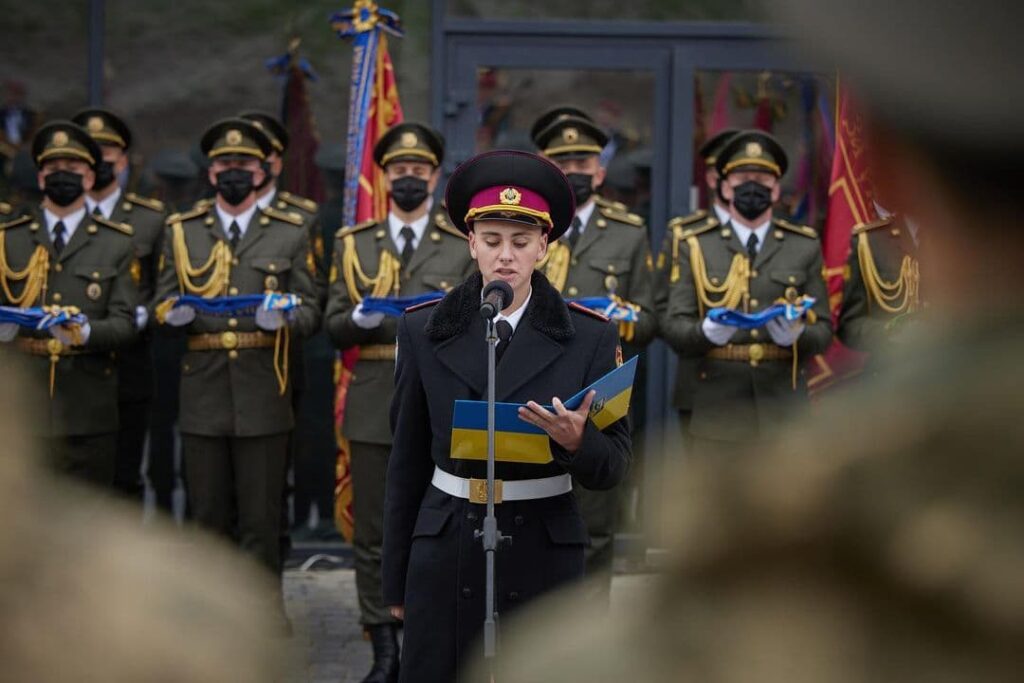 FMM students have the opportunity to study at the Military Institute of Telecommunications and Informatization (MITI) Igor Sikorsky Kyiv Polytechnic Institute, which was established in 2001.
MITI conducts a competitive selection among FMM second-year students who wish to undergo military training.
The selection committee of MITI considers:
the level of student achievement for previous semesters;
professional and psychological condition of candidates based on test results;
the level of physical training of students according to the results of the physical test: pull-ups, running – 100 meters, cross – 1000 meters;
the level of mastering by students of the pre-service training program.
Students before the competitive selection need:
submit an application addressed to the dean of the FMT faculty or the director of MITI about the desire to undergo military training;
to attach to the application a copy of the passport of a citizen of Ukraine (first page), a copy of the identification code, a copy of the registration certificate with a mark of suitability for military service;
pass the military medical commission at the place of military registration.
To participate in the competition, FMM students need:
on the day of the competitive selection according to the schedule to arrive at MITI at the address: Kyiv, Moscowska str., 45/1;
the student must have a passport, registration certificate or military ID, a certificate of the conclusion of the military-medical commission at the place of military registration (photocopies are not accepted).

The referral for passing the military-medical commission is issued at the address: st. Verkhnoklyuchova, 4 (former Dashavska, 5), office № 201 from 9:00 to 13:00 and from 14:00 to 17:00 daily, except Saturdays and Sundays.
Students and staff take an active part in the work of the primary organization of the FMM of the Society for Defense Assistance of Ukraine (SDAU).